Happy Bi Visibility Day! What a glorious day to remember the adorable bisexuals we've come to know and love. That's why I decided to compile a nice little list of all my favorite bisexual babes for your perusing pleasure. Three cheers for the ole' Pink, Purple, and Blue (the colors of the Bisexual Flag)!
Enjoy and remember that Bi Visibility Day should be every damn day!
Cara Delevingne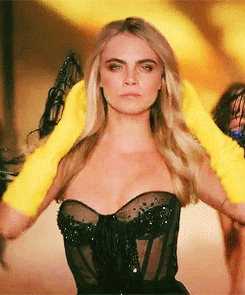 After a cover article in Vogue seemed to suggest her bisexuality was a phase, Cara Delevigne doubled down in The New York Times in 2015 saying, "I am who I am." That, in a nutshell, seems to be the quirky model, actress, sometimes-singer, and party girl's M.O. these days. Having flitted passed scandal after scandal, dating St. Vincent, being rumored to have been romantically linked to Jaden Smith, and entering into one of the cutest long-term relationships with Ashley Benson, Delevigne seems to be settling into her identity as a multi-dimensional, bisexual force to be reckoned with, and that kind of confidence is incredibly hot.
Anna Paquin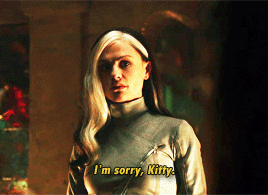 If you watched "True Blood" or the "X-Men" movies, then you probably had a thing for Anna Paquin at some point in your life. The self-proclaimed "Happily Married Bisexual Mother" is an absolutely gorgeous and complete badass. It's nearly impossible not to fall for her often adorable and brave characters. But, most of all, she has the cutest teeth known to humankind — and don't you forget it.
Aubrey Plaza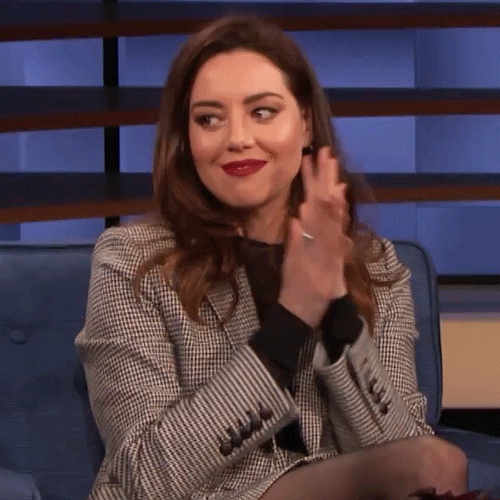 April Ludgate from Parks and Recreation was everybody's favorite @EvilHag (Aubrey Plaza's ACTUAL Twitter handle) who was beyond crush-worthy, to be sure. The fact that she was a veritable fan-favorite of the show made it all the more exciting when she came out as bisexual, telling The Advocate,  "I fall in love with girls and guys. I can't help it!"
Sara Ramirez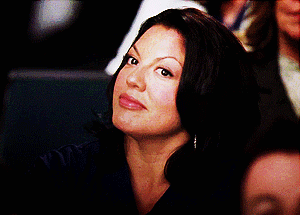 Calzona was everybody's favorite lesbian couple on "Grey's Anatomy," and the source of roughly 70 percent of the reasons I audibly squealed in my room as a teenager watching the show. Sara Ramirez herself is insanely undeniably hot. So, obviously, I was beside myself when she finally came out publicly as queer/bisexual. Even better, the big coming out happened around the same time she got a drastically different and super butchy short haircut. *purring like a cat in heat* 
Margaret Cho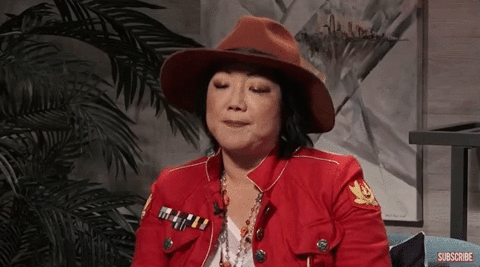 If you know anything about kinky comedians, you know Margaret Cho probably both inspired and charmed you. I've been smitten with her work and general being since I was about 8 years old — real talk. She's so amazing, an indisputable queer icon, and so open about her sexuality, including her bisexuality and kink experiences. If you're into girls who can make you laugh and make you, ummmm, happy in other ways (wink, wink), then you'll understand why Margaret Cho is just EVERYTHING!
Alia Shawkat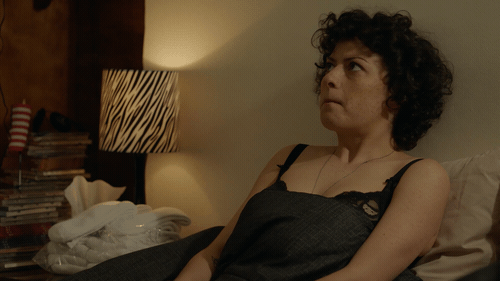 Arrested Development is one of my most favorite shows of all time, and Alia Shawkat's character, Maeby Fünke, is my number one favorite character on the show! Her acting in the film "Duck Butter" (available on Netflix) is also just insanely good. In everything she's in, I always crush hard on her cute little freckles and even cuter outfits. When I found out she was one of the bisexual babes, the flood gates opened, and I literally teared up. When talking to OUT, she said,  "Now I consider myself bisexual, and I think balancing my male and female energies has been a big part of me growing as an actor." She's so dreamy!
Desiree Akhavan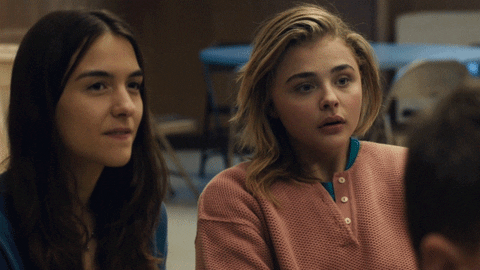 Desiree Akhavan is ACTUALLY my genuine biggest crush in all of Hollywood. She has made 3 of my most favorite queer media of all time: "Appropriate Behaviour" (film), "The Miseducation of Cameron Post "(film), "The Slope" (web series), and "The Bisexual" (Hulu show). Plus, she's clever as can be and completely sexy beyond belief. Put mildly, she's just wildly appealing and is definitely a top.
Sasha Lane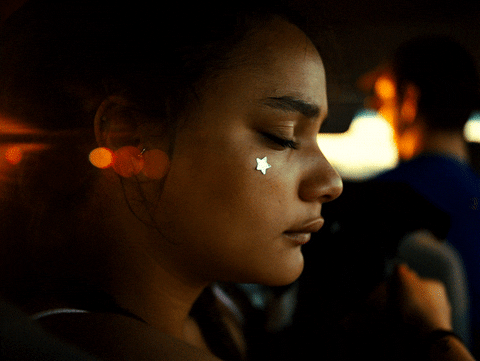 Speaking of Desiree Akhavan, Sasha Lane (one of the stars of "The Miseducation of Cameron Post") is also openly bisexual. To say nothing of Lane possessing the type of beauty that makes you just wanna ride out and fight dragons for her, she's also an astute actor. Being that she's so young and with such an awareness about her, there's no telling what she'll do. She's definitely an actress to watch for. 
Bif Naked

I, personally, like my girls like I like my knives. Whether she's into Rock and Roll or rocking chairs, I like a girl with a bit of an edge. Which brings me to self-proclaimed "straight-edge," openly bisexual '90s rock legend Bif Naked. I mean, if you're looking for some edges, Bif's as edgy as they come. She's even had an appearance on Season 2 of "The L Word" (Ep. 4 – "Light My Fire") as "Cynthia," the punk girlfriend of a trans guy named Tom that Max meets with Jenny at a party with Billie Blaikie. 
Carrie Brownstein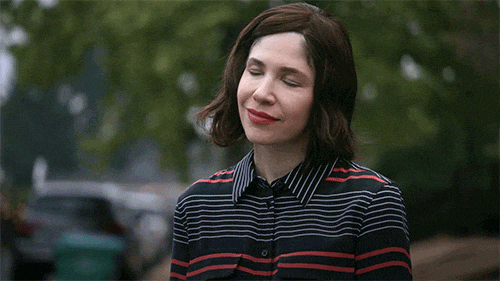 Carrie Brownstein is a babe beyond belief. She's rumored to have dated everyone from St. Vincent to "Orange is the New Black's" Taylor Schilling. Apparently, she's a bit miffed that everyone always just assumed she was gay, despite the fact that she was outed in an article by Spin when she was 21 after they revealed that she had a breakup with Sleaghter Kinney band member Corin Tucker. She set the record straight by saying, "It's weird, because no one's actually ever asked me. People just always assume, like, you're this or that. It's like, 'OK. I'm bisexual.'"
All these bisexual babes are blazing an amazing path forward. It's their world, and we're just living in it! So, go ahead, indulge yourself. Watch some of their television shows, read some of their books, and have a very Happy Bi Visibility Day!!