I had the most intense orgasm last night. Now before you click away in annoyance of me bragging about my sex life, let me clarify. A hot girl didn't make me cum… my new luxury vibrator did. Our fabulous friends at Lovehoney had us for brunch last week–Corinne Kai and I got to preview lots of goodies. I don't know what says I AM LIVING MY DREAM like mimosas, French toast, bagel towers, hot and smart ladies, plus a table full of luxury sex toys.
I've written before about how fantastic Lovehoney is, they helped me find the holy grail of strap-ons. I have two vibrators and lots of sexy lingerie from Lovehoney. So you could imagine my excitement when we were invited to come see their new luxury line, Desire, a collection of award-winning sex toys. I gazed at the table of dildos, vibrators, strap-ons, oh my! It was just so me.  I have expensive taste—from restaurants, to clothes, to toys. The Desire line is beautiful, sleek, minimalistic and chic. The toys are exclusively purple and black. The Instagram hoe standards of sex toys, if you will. You can see and feel the difference. They graciously gave us a bag of toys to take home and try and I practically sprinted out of there with excitement.
First up I tried the Desire Luxury USB Rechargeable Remote Control Panty Vibrator. I tried with my best friend (if your best friends won't use the remote-control vibrator with you then who will?)
The packaging is simple and sexy. The remote control, vibrator, charger and panties all fit into a discreet matte black carrying case (nice touch!). It even comes with the batteries for the remote which, like, IDK about you, was extremely impressive to me. What's worse than squirming with excitement to use your vibrator only to realize there are no f*cking batteries? There are never any batteries in the TV remotes in my house thanks to yours truly.
My friend helped tie me into the satin panties (one-handed problems) and I slipped the vibrator in. The panties are super-hot. Black lace with plush satin bows on the side. If you have a big ass like me, they will fit super cheeky. Not complaining.
"Okay, I'm ready," I said. We erupted into a fit of giggles. This wasn't a really sexy moment–we have a completely platonic friendship, were both hungover AF in last night's makeup surrounded by pizza boxes, just being idiots together.
So, she pressed it and…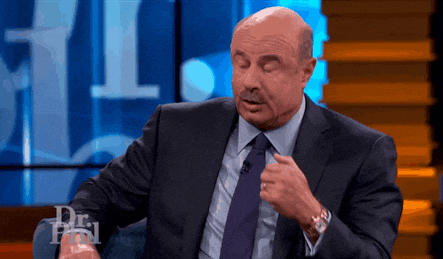 Sorry to make you associate Dr Phil with cumming (or not sorry, if that's your kink).
I wish I had a spicy, lesbionic story for you, dear reader, but I don't. It was too funny/weird to keep going but we vowed to use it again in public on Wednesday at the bar. Nothing like spicing up the high school reunion that is Thanksgiving Eve at a Long Island bar than a remote control vibrator. I can see it now:
"Can I have a vodka…*pushes button* SODA?"
But after feeling the first ~vibrations~, I couldn't wait for her to leave (no offense, love you girl!). It felt good AF. When she left and I used it by myself, it was divine, honestly. The vibrator fit perfectly between my clit and the panties. It felt so luxurious on my skin. I played with the different settings and took my time on purpose. It was really hot. 10/10 would recommend.
Oh, another thing about how perfect these toys are is that they are easy to use! Gone are the days of the confusing vibrators that you have to twist. Nothing worse than knowing you're about to cum, trying to set the vibration higher, and accidentally twisting the f*cking top off. OR having to take the vibrator off your clit to change settings. Talk about sexual frustration! That's where the remote control is amazing, even when you are using this toy solo. Because I am an independent woman, honey, and I can control my own vibrating panties.
All toys in the Lovehoney luxury line have three simple, clearly marked buttons: on/off/mode (all in one button, press and hold down to turn on and off, press for a short time to change the pulses of your vibrator), a + (to make the vibration more powerful), and a – (to make it less powerful.) Three self-explanatory buttons. That's it.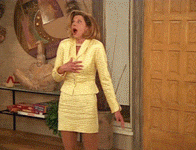 Now for the Desire Luxury USB Rechargeable Rabbit Vibrator. I have had a bullet vibrator from Lovehoney– you best believe it gets the job done– but this vibrator is some next level sh*t. I masturbate, like, all the time. I need to have at least 2 orgasms a day to function basically. But you know that small pulse of an orgasm you get from half-assedly masturbating vs the explosive, outer body orgasm you get when you're getting, well, f*cked?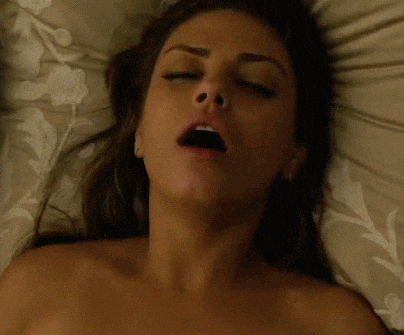 Being the impatient gal I am, I turned it up as high as it could go immediately. I have instant gratification issues, clearly. The high vibration setting is not for the faint of heart. It gives you one of those what I like to call, push over orgasms—do you know what I'm talking about? Like you can physically feel your body being pushed into orgasm. Whew. Okay.
I mean that in a good way. Because of the texture and quality, the high vibration doesn't give you that burn-your-clit off feeling, the intensity is welcomed because it feels so good.
Something about these toys made me feel like I was having sex with myself. Is that gross? By now you know IDGAF. Since they were high end, I felt like I was treating myself. I felt sexy. I wanted get all pretty and look at myself, instead of sweatily gazing down at the mobile version of Pornhub, worrying if the NSA can see my double chin (you do it too.)
I highly recommend both of these toys if you are a princess dyke like me. They are beautiful and they will make you cum.
If you are looking for something that is less expensive, Lovehoney has amazing sex toys for every budget. They are also having an amazing Black Friday sale (cheap lingerie! 3 sex toys for $25!). BRB ordering more slutty bras I don't need.