Happy Monday, gorgeous Sapphic babes. Let's fast-forward to our epic plans for Labor Day weekend. Are you staying in, drinking a bottle of rosé, and binge-watching Netflix? You are? Well, the team at GO Magazine strongly advises you to change those lazy plans of yours. After all, summer is almost over, babes, and you'll have many miserable, freezing months to get drunk off wine in the comfort of your own home.
And this weekend is the weekend to go out. To see and be seen! And what better place to do it than iconic lesbian bar Henrietta Hudson? I mean, not only is it a staple of New York City lesbian culture, but they're having a very special party this Sunday Funday September 2.
That's right, the sexy ladies of HH are serving up an insane White Party in honor of Labor Day weekend. Yes, there will be flowing alcohol. Yes, there will be ass-shaking beats. And yes, there will be a plethora of hot girls dressed in white. It will be like the Dinah Shore all over again, babe, only this is a white party that doesn't require an exorbitantly expensive plane ticket to the West Coast.
If you haven't already group texted your queer squad to make plans to meet at HH this Sunday (what are you doing? DO IT NOW), here's 10 more reasons why you need to get your cute self out of the apartment and into Hen's this weekend.
1. Truthfully: You've gotten a little boring.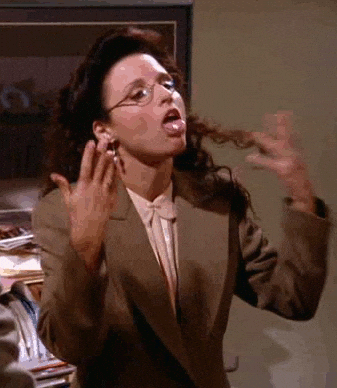 Sorry, babe, but it's the truth, and the truth sometimes hurts. Does every single one of your weekends look like basic happy hours and even more basic brunches? Or are you really being lame and merely sleeping and watching TV all the damn time? Yawn. You need to get out and do something different!
Something like pre-gaming with your hottest friends and putting on your sexiest outfit and turning up at Henrietta Hudson! Please, get out of the damn house and saunter into the party this weekend. You're wasting the best years of your youth, you know.
2. Your new heels (or sexy dyke boots) desperately need a night out.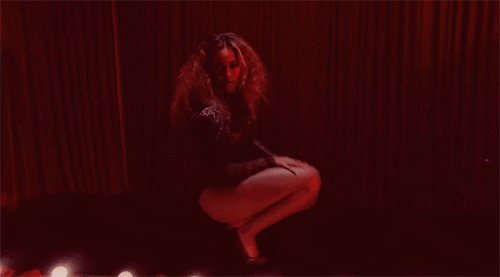 Give those platform sandals you over-nighted from Dolls Kill the time they deserve. They are worthy of something better than rotting away in the closet. You came out of that closet; they need to as well.
3. Give your vibrator a break!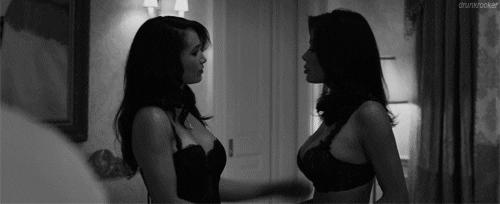 Remember the thrill of picking someone up at a bar, like, in person? Stop with the all the cold dating apps, lonely nights, and masturbating sessions. That's what winter is for, babes.
4. It's your last chance to wear white!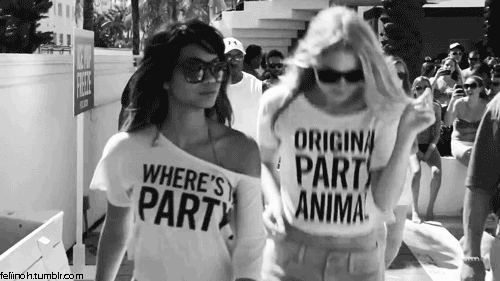 Slap on a tiny white crop top before it's too late!
5. It's gonna be cold AF very soon.
We are in for a savagely cold NYC winter (I'm no weatherologist, but, like, one would assume?). I'm talking frigid winds, piling snow, dark skies — you know the depressing deal. Why not enjoy one of the last warm, sexy, invigorating Manhattan nights surrounded by hot queer girls?
6. All the hot lesbians from out of town will be there.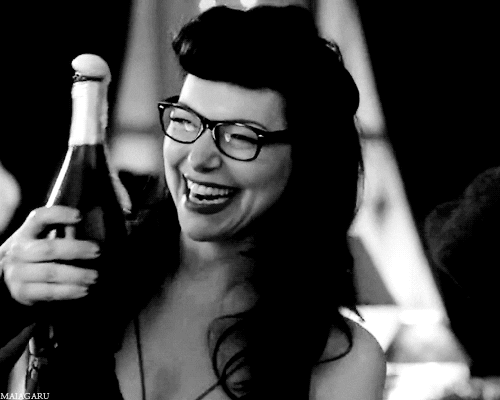 Speaking of hot girls, Hen's will be teeming with them. You may or may not know this, but when you Google "lesbian bar NYC," Henrietta Hudson is the *first* result. What does that mean, my dear queer? That MEANS that when sexy, foreign Sapphic darlings are checking out our majestic metropolis for the first time, Henrietta Hudson is the first gay bar they find. It's basically the Ellis Island of gay.
7. 'Cause you need to hook up with someone from out of town! You've already hooked up with everyone in Brooklyn (and half of Manhattan). 
Stop sleeping with your ex merely because it's convenient and stop going on boring dates with your ex's ex. It's getting weird over here in lesbo-land. You need to hook up with someone who doesn't know your queer best friend's bowling partner's chakra aligner's cat's babysitter's rising sign. Think outside ~le box~.
8. Hot go-gos will be rocking the bar.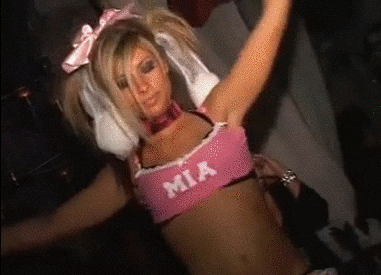 Who doesn't want to end their summer with hot queer go-go dancers strutting their gorgeousness all around you? Plus, resident music-makers DJ Culi and DJ Tikka Masala will be there spinning the hottest reggaeton, dance, house, and EDM.
9. Cuffing season is almost upon us.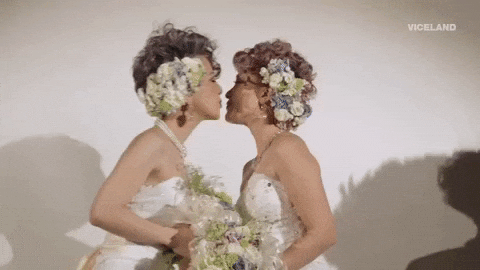 It's about to turn into fall. The season in which all lesbians thrive. Not just because we look hot in flannel and leather, but because it's cuffing season. And us lesbians love to cuff. So find your fall cuffing partner this weekend. She's out there. We promise. 
10. DID WE MENTION THAT ALL HOT LESBIANS FROM OUT OF TOWN WILL BE THERE?
This one is worth repeating, you guys. This huge party weekend + popular lesbian bar + out of town lezzies = LIT.
So get out, there babe. Henrietta Hudson at 438 Hudson St. is the place to be for the perfect summer send-off!