Quarantine thoughts: Carole Baskin is the Jenny Schecter of the big cat world.
Think about it. You have the time stuck at home to do it, just like you had the time to watch Netflix's "Tiger King" in two days, right? Take this quiz.
Would Jenny Schecter be on her third marriage at age 58?
Would Jenny Schecter ever start collecting tigers?
Would Jenny Schecter wear a flower crown regularly?
Would Jenny Schecter ever take this photo at one of her weddings?
View this post on Instagram
If you answered yes to all of these questions, you're correct. If you got any of those questions wrong, please re-watch "The L Word" and think about your choices.
Here are six more reasons why Carole Baskin is the Jenny Schecter of the big cat world.
1. She's annoying.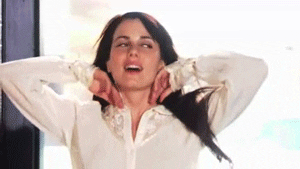 Now, whether or not Carole is actually annoying, I have no idea. She is a real person with real feelings and I don't want to be mean — but most viewers perceive her to be annoying. You know who else most viewers perceive to be annoying? Jennifer Diane Schecter.
In a 2009 New York Magazine article about "Jenny-bashing" (yes, there was a New York Magazine article about "Jenny-bashing"), "The L Word" creator Ilene Chaiken gave her interpretation: "People read into the character that she was a manipulator, self-absorbed, a troublemaker who put other people in service of her own neurotic agenda. I think people react so strongly because she is just a mess in the way that so many people are."
Read that quote again — Ilene could absolutely be describing the perception of Carole, word for word! For whatever reason, both Jenny and Carole definitely get under people's skin. And for what it's worth, the writer of that article followed Ilene's quote with: "Or maybe she's just really, really annoying."
2. She's polarizing and controversial.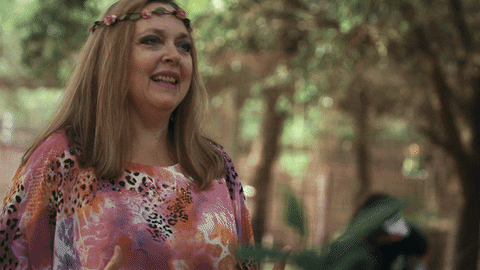 "Carole's a big cat savior!" "No, she takes advantage of the cats like all the rest!"
"Jenny's a true artist and victim!" "No, she's THE LITERAL WORST!"
These two women stir up mixed emotions wherever they go, but no one person's emotions on them are mixed. Meaning, you either love them or hate them. There is no in-between.
Carole is surrounded by controversy. Did she have something to do with her ex-husband's disappearance? Is Big Cat Rescue a legitimate sanctuary or too similar to a roadside zoo? She'd been weathering accusations for years before becoming a viral sensation this year.
Jenny's the same way. What happened to the original film reels of Lez Girls? How did she die? Did she steal Alice's treatment? Jenny would be dealing with hater comments on her Instagram on the daily if she were alive today, and she would have vehement defenders replying to them, too.
3. She cares deeply about her own fame and public image.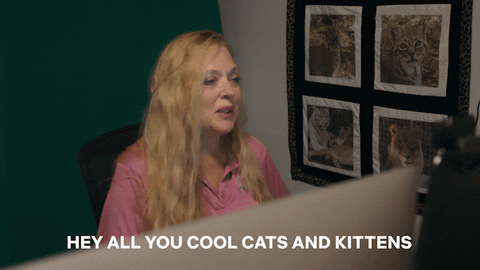 Carole is a media-savvy social media content producer. Jenny was an author and movie director. Both lived in the public eye and, while they both had a lot of trouble dealing with the inevitable public criticism, they lived for it. I don't think either one would ever want a quiet life out of the spotlight, even though they complain about the critiques.
Jenny cared so deeply about her book's reviews that she pulled off that whole "Stacey Merkin's girlfriend" stunt to prove she didn't deserve a negative review in Curve (#justiceforsounder). Carole isn't quite that extreme, but she has published a very lengthy blog post on Big Cat Rescue's website denouncing her portrayal "Tiger King" and has said she won't appear in a future follow-up episode.
4. She has some serious trauma.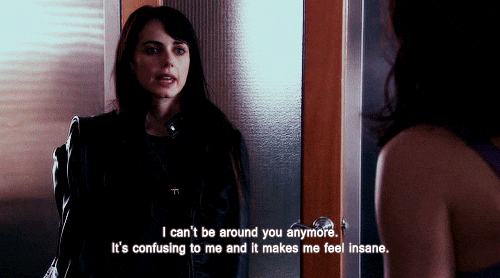 This has to be acknowledged. Are these women imperfect? Sure, everyone is. But do they have good reason to have some… quirks? Yes, they've been through a lot and deserve a break.
We all know Jenny's childhood sexual trauma caused her a lifetime of pain. This is the biggest defense I see of her in comments about how she's annoying — that we shouldn't be attacking someone with this history of trauma. I won't argue against defending a survivor.
Carole moved in with her first husband when she was 17, and they had a child when Carole was just 19 years old. He had been her boss and turned abusive. Carole was still 19 when she met Don Lewis on the street one night. Don was 23 years her senior and married with children when they started an affair. They eventually married each other after divorcing their spouses, but then Don mysteriously disappeared and people accused her of murdering him. She went on to live in fear over credible death threats and obsessive harassment from Joe Exotic. That's a lot to live through, and I give Carole a lot of credit for surviving it all.
5. Her relationships raise eyebrows.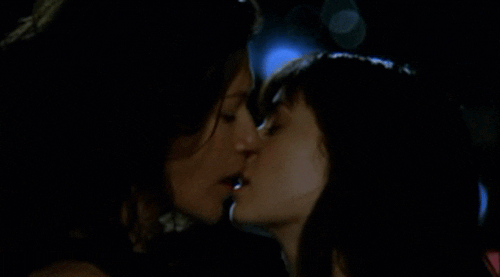 Both ladies have had affairs and generally caused drama with their romantic liaisons. I mean, did you see the wedding photo at the top of the page here? That raises eyebrows.
Carole was "the other woman" and always hated by Don's ex-wife and their two children. Jenny cheated on her fiancé with Marina who was also partnered. Jenny also got skepticism from her friends for dating a trans guy (DO NOT GET ME STARTED) and also dated some really surprising choices like Shane, which also got some funny reactions.
6. She's… wacky.
Do you even remember the manatees?? The poetry?? When Jenny left Tim she left him a letter about how she wanted to rip out her organs and give them to him, specifying she would include glands and "variety meats." This girl was weird.
Carole is a character. She is truly hyper-focused on her big cat obsession from home decor to full-on cat print outfits. No kink-shaming, but I'll refer you yet again to that wedding photo up top.
And so I ask you again, is Carole Baskin the reincarnation of Jenny Schecter?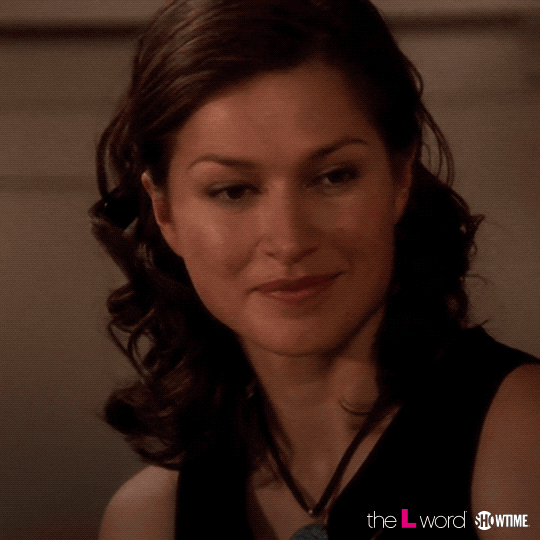 Thank you to my friend Jade Salazar for inspiring this piece.