I usually feel weird about celebrating a controversial holiday like Thanksgiving. However, while I am contesting the holiday, I am certainly not knocking the sentiment behind it, which is about giving thanks to those you love and cherish. And being that I generally express my genuine gratitude as much as I can throughout the year, I naturally leave it to Thanksgiving Day to get real silly and creative with my notions of queer gratitude.
In previous years, once it reached my turn to give thanks about the feast-filled table, I have been shamelessly guilty of making sharp-witted statements like "I'm thankful to be gay"— primarily because I wanted to be the utmost sincere and partially because I was looking to get a rise out of my parents. Well, in 2020, I feel like it's about time I elaborate on just exactly what I mean by my aforementioned statement, so here we go, lesbians! Here are six good reasons why I am so very thankful to be queer, especially now: 
I'm A Lover, Not A Fighter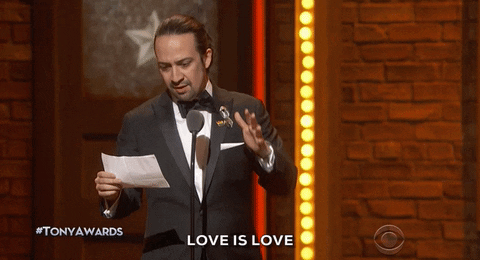 I firmly believe that love makes the world go 'round, so it only makes sense that I am now a part of the group of people who will die on the "love is love" hill. Quite honestly, I've never found much of a reason to subscribe to hate and always found that it took way less energy being nice and compassionate to people. 
And so, having this kind of disposition, I feel like I've been able to have eminent, worthwhile interactions with people (from loved ones to strangers) during this pandemic and racial reckoning — aka a pivotal time in history — in which I think we should all be doing more to try to understand one another. 
You Live, You Learn, You Keep Learning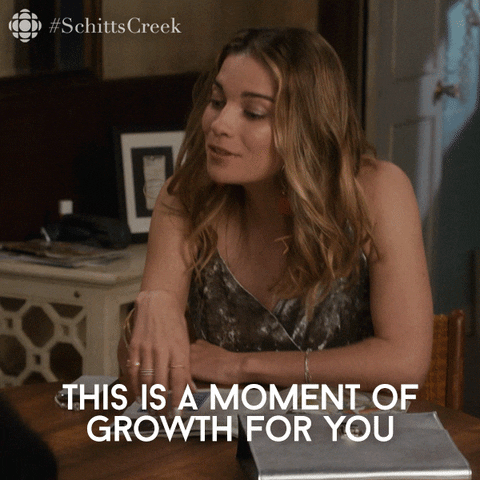 If there's anything 2020 has taught us, it's that there is A LOT we do not know. As everyone has been doing a lot of unlearning and learning this year, I'd be remiss not to note how willing and open the queer community usually is to learning new things. As a Black and queer woman, I am always exploring the intersectionality of different subjects, including myself, and find that many other people in the LGBTQ+ community are as well. 
I feel like now, especially, we are finding more ways to stay united and be in solidarity with one another, which requires an even deeper understanding of power, privilege, and identity, along with an awareness of some ways in which we may all be different as a community as opposed to the same. For instance, while I may not have many privileges as a Black lesbian, I do have the privileges of being cis, thin, and non-disabled and have learned a whole lot about how I can utilize those particular privileges of mine to help even more disenfranchised people in my community. 
Family Forever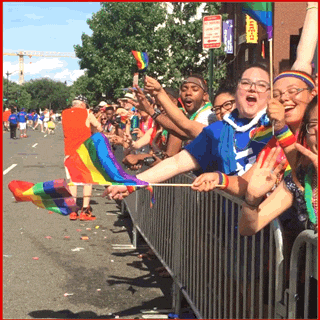 The LGBTQ+ community will always feel like a family to me. It will always feel like home. I am so thankful for the way this community has embraced me and appreciate how much I've grown and embraced others in return. 
This isn't to say that my cis heterosexual friends are not amazing and always there for me to lean on, but I have found that I am the closest with my queer friends because I relate to them the most. It was my lovely queer group of peers that helped me get through the hardest parts of college and other major life events. And I truly don't know what my soft sapphic soul would've done without them (probably cry over my ex-girlfriend for six months straight instead of just two, is what I would guess).
Anyways, like many families, the community does have its own problems it needs to work out and is working out, but for the most part, this gay ass community subscribes to love and understanding, and for that, I have to stan!
 I'm Iconic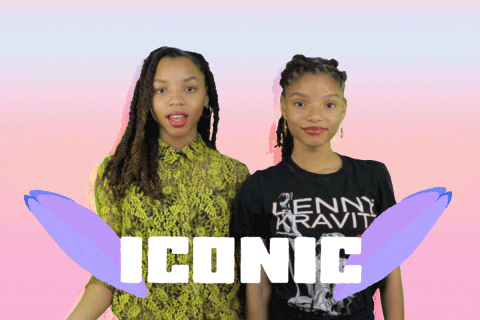 While having a sense of community and belonging is super important, I believe that being different is also super fun. I actually am really glad that I am me and that there's no one like me at the end of the day. Being gay has only helped me early on in becoming comfortable in my own skin and learning to let my individualism flow freely. I enjoy having quirky perspectives and experiencing the world in my own unique way. I'd just simply get too bored with life if I was ordinary. 
No Pregnancy Paranoia 
Luckily, the whole pregnancy paranoia is non-existent when you're in a lesbian relationship, which helps a ton when you're someone who suffers from anxiety like I do! It also helps a ton when you and your partner don't really wish to ever have children.
Anyways, we'll just be enjoying the rest of our lives being the cool, radical lesbian aunties who read their they-bies bedtime stories in the form of Angela Davis novels!
My Sex Life Is Cool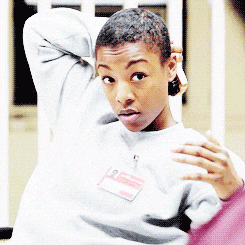 Of course, I had to save the least family-friendly one for last! This reason, I can assure you, would never dare be said at the actual dinner table (my family and I aren't THAT close), but it's still a valid enough reason, and it will always put a smile on my face (and a pep in my step).
Unsurprisingly, men have never been able to satisfy me the way women do. And it simply wasn't until I started dating women that I started experiencing orgasms during sex. Also now, with my current partner, the chances for me to have several orgasms in just one session are pretty good. And this is partially because, between the both of us, we have comparable parts and equipment, but also partially because she has taken the time to truly know my body so well. And for the parts that she isn't the most familiar with yet, she — like most other queer people I know — is always willing to explore and learn more about them. So yes, that whole "willingness to learn" thing that I spoke about earlier on this list of reasons also aids in the sexual stratosphere (nonetheless satisfaction) of/within the queer community.
Let me clarify that my sex life is way more than just cool. It's much too good to even put into words, but some words I might use to make an attempt at describing it would be: earth-shattering, groundbreaking, mind-blowing, cosmic, and even sapphically supreme, perhaps.
Happy Thanksgiving, queers!