Pop stars. Either you love them, or you're lying. When it comes to pop stars, we all have opinions: which ones are iconic, which ones are annoying, and which ones we're crushing on.
But have you ever considered which pop mogul is the most LESBIAN? I consider this question a lot and have conducted extensive research on the topic. Here is what my super-intellectual findings revealed: a list of pop stars ranked in order from least lesbian to most lesbian. If you use this in your college thesis, please don't forget to credit ya girl.
15. DJ Khaled
DJ Khaled won't go down on his wife (cue loud booing!) so he gets absolutely zero lesbian points.
14. Ariana Grande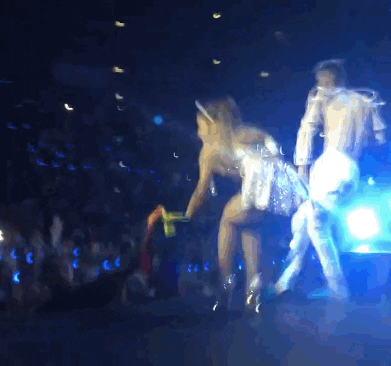 Ariana isn't gay, although I would love her to be. She is currently engaged to BDE king Pete Davidson, and the pair are insanely adorable together. Ariana is a fab ally, though. And for that—in addition to "No More Tears Left to Cry" being an unofficial gay anthem—she gets a few queer points. (I think her ponytail might be bi, at the very least, as it is a separate entity from our dear Ariana.)
13. Beyonce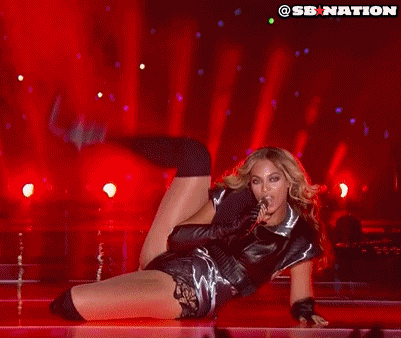 Unfortunately, Queen B is pretty damn straight. But alas, her sheer gay iconicity gives her some queer points. I GIF above is a gay icon.
12. Lorde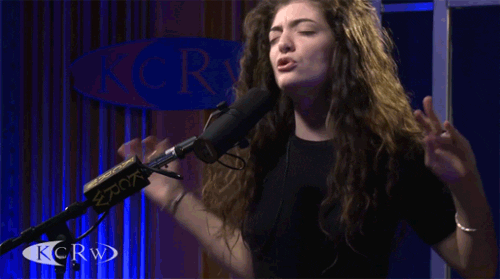 To me, Lorde is a beautiful creature who has no sexuality or gender. She's just this, like, strange and stunning entity that can't be bogged down by labels and whatnot. But there is something queer AF about that, no?
11. Cardi B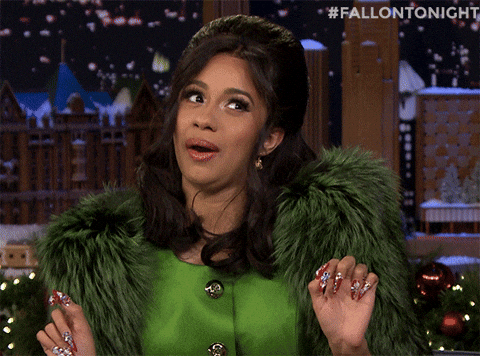 Cardi B has def had her share of sapphic action. I'm also hopelessly in love with her.
Listen to "GIRLS" by Rita Ora ft me @BebeRexha @charli_xcx .We never try to cause harm or had bad intentions with the song. I personally myself had experiences with other woman ,shiieeett with a lot of woman ! I though the song was a good song and i remember my experience .

— iamcardib (@iamcardib) May 15, 2018
10. Sam Smith
A queer bb that is always in his feelings. That's pretty lesbian, if you ask me. His breakup songs are iconic, and no one gets that heartbroken over a lost love more than us lesbians.
9. Ed Sheeran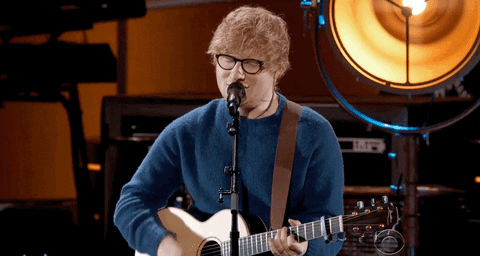 Acoustic guitar? Ugly frumpy clothes that are somehow considered sexy? Whiney songs about love, youth, and loss? Sounds like a lez musician who lives in Brooklyn and posts excessive Instagram stories.
8. Halsey
Halsey is an out and proud bisexual. I can see Halsey as the edgy art queer who smokes cigarettes out of her Bed-Stuy apartment while longingly gazing up at the stars. Also, everyone knows that blue hair automatically makes you gay.
7. Justin Bieber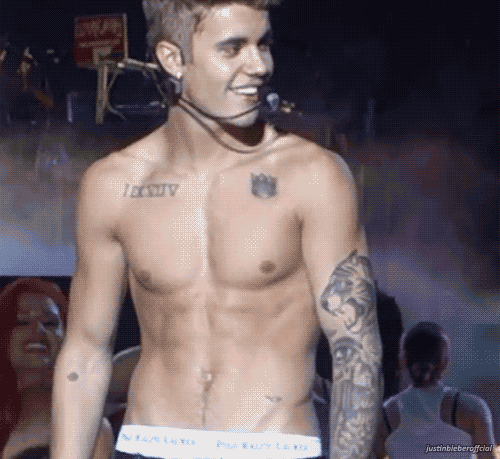 We all know a lez who has rocked the Justin Beiber haircut. (Maybe that lez is you.) Justin Bieber obviously looks hella lesbian. But he doesn't rank higher because Kate McKinnon played a way better lesbian Justin Bieber than the Biebz himself.
6. Rihanna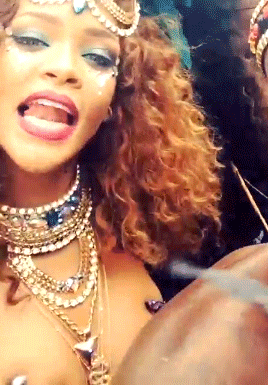 The video for "Te Amo" clearly scores Rihanna some lesbian points—and to me, she has a very bisexual aura. Maybe I'm just projecting because I'm obsessed with Rihanna, but with such a powerful sexual energy, I can't imagine that she'd leave any gender out.
5. Bruno Mars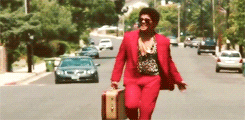 Bruno Mars is that cute little lesbian at Cubby Hole who just wants to entertain you. He's also obvi a power bottom.
4. Demi Lovato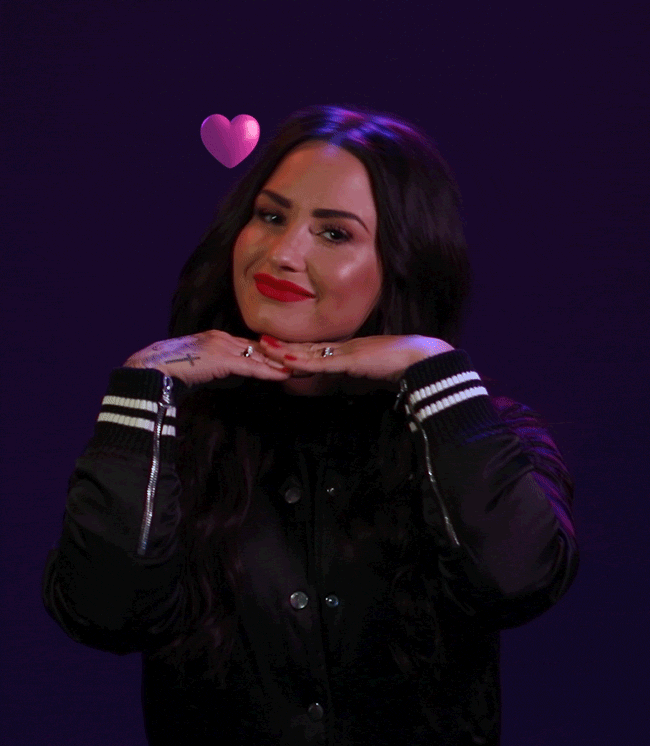 Demi is def the hot girl at the gay club that you assume is too cool for you. (She is.) Demi has said that she is attracted to both men and women, so obvious gay points for that. But what gives Demi our coveted #4 spot is her straddling Kehlani on stage last spring. Puuurrrrrr.
3. Lady Gaga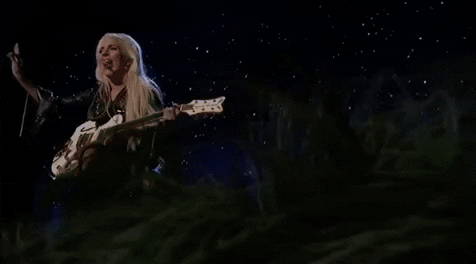 Without a doubt, Lady Gaga is gonna rank high—not for being bisexual, but for being a gay icon. She has always unabashedly created space for gaybies to scream at the top of their lungs "BABY, I WAS BORN THIS WAY!!!"
2. Hayley Kiyoko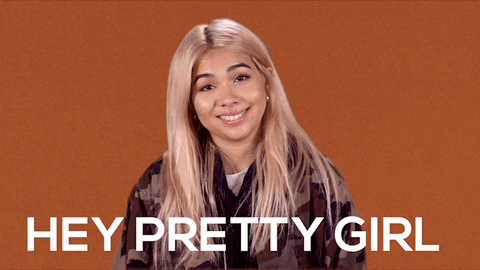 Lesbian Jesus. A queer icon. An actual lesbian pop star. But our Hayley can't rank number one. Because…
1. Drake
Drake is actually the most lesbian pop star of them all. Surprised? Drake is definitely that lesbian in a turtleneck who earnestly writes poetry and wants to have regular emotional check-ins and processing sessions with you. If you haven't mourned a lesbian break up through a Drake album, you're lying. So Drake is crowned the most lesbian of all the pop stars. He just has so many feelings!