Happy Friday, lezzies! I think we can all agree that music is extremely important to our lives. Which is why I've crafted a playlist for each of you, depending on your weekend plans. Are you spending this weekend hitting up the West Village lesbian bars to turn up? I got you. Are you spending this weekend drinking by yourself in your apartment, basking in your sadness? I got you. Are you spending this weekend calling your ex and smashing plates? I got you. Are you confused about whether you want to stay in and lament about life or go out and be totally reckless? I got you. No matter what, I got you, babe.
For The Party Lesbian, Who Wants To Drink All Weekend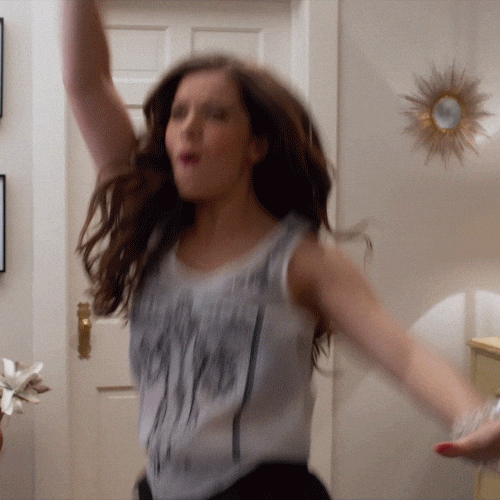 1) All The Things She Said– t.A.T.u.
No lesbian pregame is complete without this lesbian classic. Use this as a warm up song.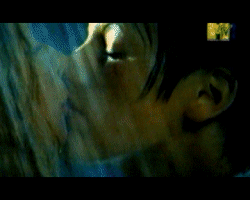 2) Sextasy – East Clubbers
Now that you're feeling a little lit, why not throw it back to this delightfully cheesy- yet still somehow sexy jam? I'm a fan of any song that features sexy early 2000s raver lesbians in the video and continually repeats 'lick my ass.'
3) Airless– Drivvin
There is nothing inherently lesbian about this song but it is my all time favorite dance track, and I am a party lesbian who wants to drink all weekend, so trust me.
4) Down– Marian Hill
Listen to this right after you call your Uber and frantically take last-minute shots. By the time it comes, you will be lit AF for the club.
For The Sad-chic Lesbian, Who Wants To Drink Wine and Cry All Weekend While Taking Hot Selfies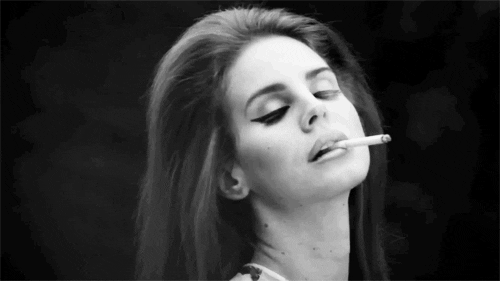 1) Keep You– Wild Belle
I don't think there's anything more applicable to a sad girl lesbian breakup to Wild Belle's lyric, why can't I keep you?
2) Habits – Tove Lo Hippe Sabotage Remix
I love listening to this when I'm in one of my glamorize-my-misery-and-be-reckless-in-its-name moods. It's really depressing, but also sexy, just like me!
3) Sad Girl – Lana Del Rey
The sexy sad lez anthem, by our lord and savior Lana Del Rey. Perfect for dramatically sipping wine in slutty pajamas, staring at yourself in a full length mirror, admiring how pretty you are when you cry.
4) Back To Black – Amy Winehouse
Be ready for your mascara to run. But you kind of like that, don't you?
For The Angry Lesbian, Who Wants To Plot Revenge on Her Ex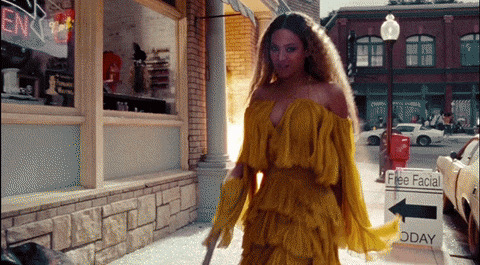 1) You Oughta Know – Alanis Morissette
One time I broke a wine glass scream-singing AND ARE YOU THINKING OF MEEEEE, WHEN YOUUUUU FUCKKK HER. It's very cathartic and I highly recommend.
2) I Look So Good Without You – Jessie James
It is a scientific fact that if you belt this song out, you release all the pent up anger you have against your ex, your skin clears up, and your life prospers.
3) Hold Up – Beyoncé
The most iconic revenge song /video to ever exist.
4) Lies – Marina and The Diamonds
Marina is my favorite angry-sad girl. She has gotten me through every breakup. Trust Marina.
For The Tortured Lesbian, Who Wants To Bounce Between Sulking and Partying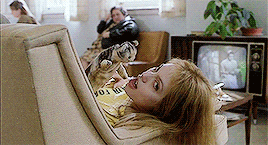 1) Uninvited– Alanis Morisette
The creepy girl anthem.
2) The Beer– Kimya Dawson
Probably the most f*cked up, most poetic, most haunting song of all time. Give it a lez listen.
3) F*ck The Pain Away – Peaches
Now that you've had your depressive episode, it's time to be manic and switch to lit-damaged music! F*ck The Pain Away is an iconic place to start.
4) Roses– Abra
One of my favorite songs to listen to when I'm straddling the line between tortured and turnt. Very instagram-caption-able lyrics.