Happy almost Mother's Day! There's a reason brunch is the go-to celebration for mommas– because nothing is better than champagne in the middle of the day paired with copious amounts of food. Can't decide where to take your mom for brunch this year? Panicking because you still haven't made reservations yet? Calm down, babe. I got you. Here are 15 amazing NYC Mother's Day Brunch Spots that are fit for a queen.
1. Pietro Nolita, NYC
Not only is Pietro Nolita insanely adorable and ALL PINK, their healthy Italian food and fancy cocktails are to die for. I can't think of a better Mother's Day spot: girly decor, delicious treats, and pink, pink, pink! The GO team was there two weeks ago to view the new Betsey Johnson collection (we love!) and we all left full of honey ricotta bread, artisanal egg sandwiches and the perfect Instagram pics.
2. Le Barricou, Brooklyn
I really wanted to keep this one to myself because it's my all-time favorite brunch spot, but since I love you lezzies – and your moms – I'll spill my Brooklyn brunch tea. Real talk: if you haven't had a pancake at Le Barricou, you haven't lived. Treat Mom to a mimosa and one of these ridiculously delicious pancakes. Then get her another round. After all, she's the reason you're here.
3. Vetro, Queens
For the ultimate Italian-in-Queens Mother's Day experience, head to Vetro. My whole damn family will be there eating eggs and drinking Bellvedere Martinis (dry with three olives). Plus my fabulously talented aunt will be providing entertainment, singing as part of their Mother's Day Brunch special.
4. Barrique, Long Island 
I can't leave my Long Island fam out. Barrique is the chicest restaurant Suffolk County has to offer, in my personal dyke princess opinion. And their Charred Octopus will bring a tear to your eye. Sit outside for the perfect Mother's Day in the sun.
5. The Garden City Hotel, Long Island
The Garden City Hotel is GORGEOUS. And just like their ambiance, their brunch is decadent and lavish. Go here and treat your mother like the queen she is.
6. Spuntino, Long Island
Is your mom a pizza and wine kind of gal? Then bring her to Spuntino, my absolute favorite wine bar. Order the Pasta Carbonara.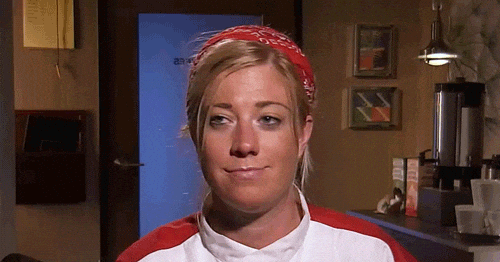 7. North Fork Table, Long Island
You want a bougie Mother's Day brunch? You've come to the right place. The food here is AMAZING.
8. Poco, NYC
Poco is bomb. Delicious food, trendy atmosphere, bottomless mimosas. Just remember to stop at an ATM 'cause it's cash only and you don't want to end up making your mom pay 'cause you only have your credit card.
9. Caci, Long Island
Outside is a quaint and beautiful set-up, inside is chic and sleek. Wherever you decide to sit you're in for one amazing Italian meal.
10. Sadelle's, NYC
Bagel towers, lox, caramelized French toast, I could go on and on. There's a reason Sadelle's is an iconic brunch spot: they are some of the best in the biz.
11. Jedediah Hawkins, Long Island
Jedediah Hawkins is a gorgeous b&b/restaurant/gallery/speakeasy that will absolutely wow your mom. Located in wine country, it's the perfect kick-off spot to a day drinking extravaganza. Sit in the lush garden outside or in the historic and charming inside. Then you can top off your amazing brunch with a cocktail in their authentic basement speakeasy.
12. Milk and Roses, Brooklyn
Milk and Roses is usually my pick for a v romantic date spot because of their sexy red couches and intimate ambiance, but their outdoor garden is perfect for you and your momma to sip on some mimosas, eat Cavatelli alla Campidanese (order this, trust me) and take in the beautiful scenery. Plus, you cannot beat their $32 bottomless mimosa deal.
13. Casa Nonna, NYC
I know this list is very Italian heavy, but I can't help it! I'm Italian and so is my mom. And this is one of our all-time favorite restaurants. And they have a v cute special Mother's Day menu!
14. Sauvage, Brooklyn
This adorable bistro in Greenpoint is located directly across from the beautiful McCarren Park. Corinne Kai and I went last night for some rosé and tumbleweed cheese (we didn't know what this was but now we do and it is INCREDIBLE.) This is the perfect place to take your mom for a cute little brunch and then a bonding stroll through the park.
15. Pico, Queens
Located in Rockaway Beach, Pico is a trendy Mexican restaurant that serves a killer brunch. When I lived on Long Island I used to regularly drive all the way here on Sundays for a margarita and a burrito. After you indulge in tequila and guac, you can explore Rockaway Beach. There are some cute boutiques, bike rental, and more.
Happy Mother's Day!