"The L Word" has undeniably changed all of our lezzie lives. It helped us discover ourselves, gave us representation, hot as f*ck sex scenes, juicy drama, and is arguably one of the most influential modern cultural artifacts of millennial lesbian experience — not to mention it gave us my favorite character to ever exist, feminist icon Jenny Schecter. (Don't argue with me.) It also helped create our best Tinder experiment to date. Anyway, for all the amazingness "The L Word" has given us (Sharmen lap dance scene, anyone?) it has also given us a shit ton of unrealistic expectations out here in lesboland. Here are 15 unrealistic expectations "The L Word" gave the GO staff:
1. It's easy to find a queer girl squad
I'm pretty sure all of us have had the moment of sheer disappointment when you realize that your squad will probably much smaller than what "The L Word" led you to believe, or that it actually takes a lot of time and effort to assemble a group of queer friends. But once you do, it's v worth it 'cause queer women friendships are important!
2. Said queer girl friend group will have unlimited time to f*ck around in coffee shops all morning
I mean, this one bothers me on so many levels. I thought I would be sipping a cafe latte listening to my hot butch friend tell me about her sexcapades while my power lez other BFF chirped away on a conference call, but my ass is just pressing snooze till the very last minute and making coffee with the Keurig in my office. My queer gal friends would be damned if they got up any earlier than necessary. Our friends over at Autostraddle tested this theory, and it proved how unrealistic this morning routine really was.
3. Said queer girl friend group will all inexplicably be friends with each other, despite having nothing in common besides their sexual identity 
Buzzfeed summed it up perfectly with this meme:
4. After The Planet, work is only about 2 hours out of the day
Or less, depending on which lesbian caricature "The L Word" inspired you to be. Jenny worked at the grocery store for approximately 2 days, Shane cuts hair about once a month, and Alice hangs out at The Planet all day.
4. I'll spend all of my money on drinks and going out 
JK This isn't an unrealistic expectation — I do.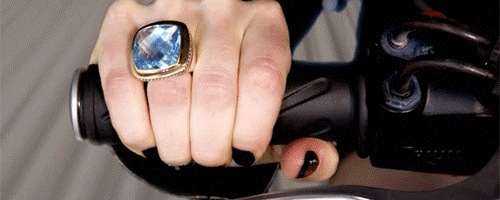 5. I'll have sex with a hot DJ I just met and she'll say "f*ck you" and I'll say "if you want"
I mean, come on L Word writers, this shit is just unfair.
6. Lesbians don't ever have to wear a bra 
None of these bitches ever wore a bra! I went through a brief stint where I stopped wearing one too but that didn't work for me. When small-boobed women like our lovely L Word squad don't wear bras — it's cute and sexy. When I do it, I just make people straight up uncomfortable, and my boobs look like empty tube socks.
7. Femme for femme relationships will be easy to initiate and navigate 
As a femme woman who likes to date other femmes (when I'm not dating my beloved chapstick lesbians) "The L Word" made me think it would be super easy to hit on femmes — but femme on femme relationships, albeit amazing, can be hard to navigate.

8. Bars will always be full of attractive cool lesbians
While this is definitely true for lots of the lesbian parties in NYC, there are also moments where you walk into a bar and it's full of creepy straight couples cruising for a threesome.
9. I can afford to live in West Hollywood with a grocery store job
Honestly, how the f*ck did Jenny and Shane afford to live next to Bette and Tina?
10. Sex will always be amazing
Aside from Jenny and Dana's awkward hook-up, "The L Word" rarely portrayed bad sex, which is unfortunately a part of everyone's life at some point or another. "The L Word" certainly didn't prepare me for the time I was impaled with a metal dildo.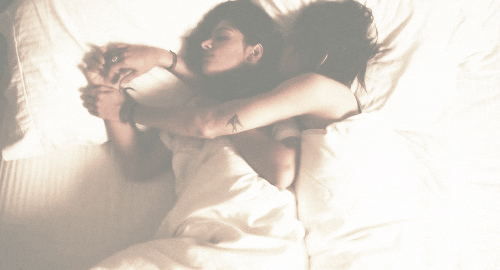 11. All the douchebags will look like Shane
I thought I could spot a player through her disheveled hair and a vest as a top but it turns out douchebags come in all shapes, sizes, and varieties.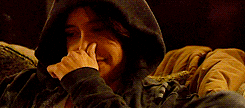 12. Children will disappear when they are inconvenient
If only crying children on the subway could conveniently disappear like Angelica did whenever she wasn't involved in the plot. (Like seriously, rewatch and you'll realize Bette and Tina only have a kid less than half of the time.)
13. Professors of vampire-ology are hot lesbians 
Uta, if a woman like you exists and you're out there, please wife me. All the nerdy lesbians I come across are what I consider Pokemon weird, and certainly don't have a lesbian vampire sex BDSM chamber in their apartments.
14. I can skinny dip in my neighbor's pool whenever I want
Like, were Bette and Tina really cool with that? My neighbor's don't even say hi in the laundry room.
15. My sexual escapades will be recorded on the internet 
The first time I had sex with a girl, she didn't immediately record it on "The Chart" and I was v confused.
What unrealistic expectations did "The L Word" give you? Let us know in the comments!