This Long Island lez is officially a Brooklyn resident! I made the move to Greenpoint on New Years Day (v symbolic) and I couldn't be happier! But there are some very specific things that this former Guidette needs to get used to: From lesbian dating, to the subway system, to my adapted beauty routine. You can take the dyke princess out of Long Island, but you can't take the Long Island out of the dyke princess.
1. There are lesbians everywhere!
Like, everywhere. There are like 10 just in my building. And they're all sexy AF. Back on Long Island, I only saw lesbians when I had a premeditated date. Now I put on makeup just to go to the damn laundry room. You know in "Sex And The City" when Carrie says in most places, models are safely confined to billboards, but in NY, they run free? Same with hot lesbians.
2. Dating isn't a huge goddamn production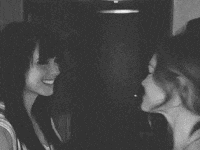 When I lived on Long Island, I regularly dated Brooklyn lesbians (who can be v snobby about leaving BK, and now I don't blame them). It was fabulous but exhausting! Every date would involve me agonizing over the Long Island Rail Road, then inevitably taking a $100 Uber. And trying to fit panties, toothpaste, perfume, and other emergency sex supplies into a little clutch bag ~just in case~. Now, I can go on as many dates as I please with no stress! Even in this freezing weather, I'm getting out and dating.
3. The subway is a fabulous means of transportation!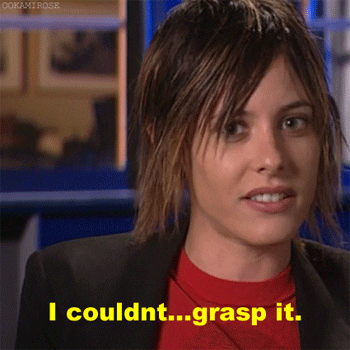 I know I sound like an annoying spoiled brat, but the subway used to truly give me anxiety. Growing up on Long Island, I was used to driving everywhere. Now that I've gotten the hang of the subway, I'm amazed at how easy and effective it is! Loves it.
4. There are no tanning salons
I'm really sad about this one. And I'm really pale. JK I've been forcing my roommates to spray tan me in our shower.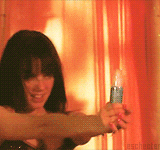 5. No one wears heels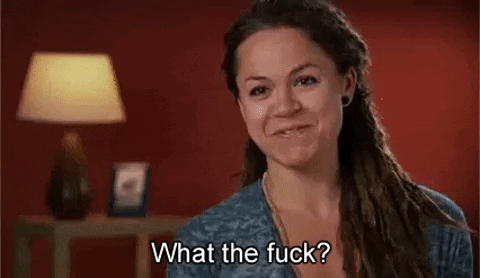 Vans??? Combat boots??? Pointy booties??? I just wanna wear my platform thigh high boots. I don't turn my extra-ness down, though. You best believe I'm still rocking my over-the-top outfits.
6. People turn up every night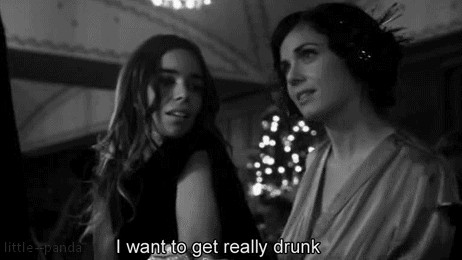 How does everyone have so much energy? Why is every restaurant and bar packed to the brim regardless of day or time? Sometimes I think I'm the only person with a full time job in my neighborhood. As nightlife editor, I absolutely LOVE going out, but I have to exercise self control on weekdays. I have to be up early to bring you lezzie content!
7. I'm so close to queer parties!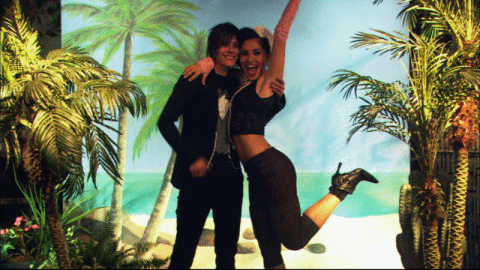 Hot Rabbit's Bad Habit @ LOT 45, I love you. And now I don't have to make a 2 hour pilgrimage to be in you! As GO's Nightlife editor, I'm thrilled to be so close to all of the fabulous queer parties I write about. If you see me, say hi!
Hear me and GO Mag's fab executive editor Zara Barrie talk queer nightlife here:
8. I'm surrounded by all different kinds of people, art, opportunities, and more
Like Zara said in our FB live, one minute you can be talking to a lez that works on Wall Street, then the next second a lez burlesque dancer. You can go to any kind of performance, restaurant, museum, club, bar, whatever. I still can't believe how lucky I am to live and work in this city.
9. Waxes and threading are cheaper
The best thing that ever happened to me is discovering there is a salon on my street that threads for $6. AND Brazilian waxes are $25. My eyebrows and vagina rejoice! I was gonna quit my beauty routine to save money, but now it's like, why not?
10. There is a true sense of community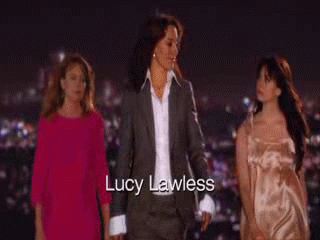 I truly feel connected to people in New York in a way that I never got on Long Island. I don't understand why NYers get such a bad rep for being unfriendly because I've witnessed so many random acts of kindness I almost cry on a daily basis. I also feel this unspoken bond between everyone. Maybe it's collective suffering when the M Train stops for no good reason, maybe it's because we all walk together on the streets, maybe there really is just a magic in the air. I love you NY. And I love you Brooklyn lesbians.