Ah, The Dinah. It's where you can get turnt AF at 1 PM. It's where you can meet the hot lez of your dreams. It's where you can finally wear that velvet bikini you drunk ordered on Amazon. It's where you can witness performances by singers that are soon to be major stars. It's also where lesbian relationships go to die.
You know how straight people say Never Fall In Love At The Jersey Shore? Same with Dinah Shore.
But it doesn't have to be that way! You don't have to be the couple screaming at each other poolside!
I'm going to The Dinah with my girlfriend and I'm not even nervous because I've given this lots of thought, and we've been trying out this incredible new sex position called ~communication.~ So sit down, strap-on, and listen up, babe. Here is the couples' Dinah survival guide.
1. Talking is the new sexting. 
I get it, talking can be unsexy and anxiety-provoking and super-uncomfortable and all that fun stuff but you might not realize that you aren't on the same page. I've lived enough life to witness even the most solid of couples have no idea what each others' ideas of cheating are.
Someone might see flirting as cheating, and the other might think making out is innocent fun. Which is why you bitches need to talk about it before one of you is Jersey turnpiking a stranger and the other is crying into her craft beer.
2. Allow each other to flirt (innocently).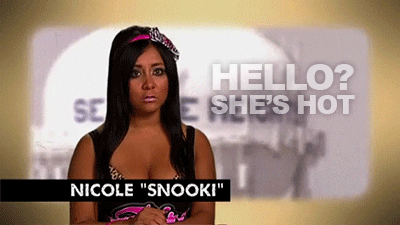 Once you've decided that flirting is okay and I hope you have, because it is very healthy and normal, IMHO (In my hoe opinion) then you know that you can innocently talk to girls at Dinah without causing a huge blowout fight. If you are secure, and in love, and know that you are going home to each other, flirting is NBD. And by flirting, I mean talking, really, but the two get conflated so much, especially in Lesboland.
3. Make a list of boundaries, babes.
I know, extremely unsexy and sort of academic, but it can really contextualize what you both expect out of your relationship in a setting where hot as hell half-naked lesbians run wild.
4. Do shit separately you codependent queer babes!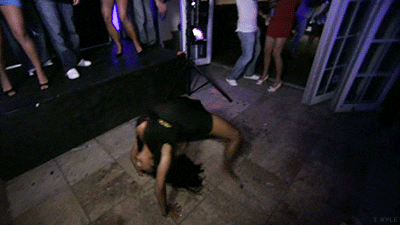 It's okay to separate. My personal theory about couples hating each other is because they spend way too much time together. Especially with lesbians! It's so easy to bring your girlfriend to a "girls night" with your friends but just because you can doesn't mean you should.
Explore with your friends at Dinah. Let her explore with her friends. Unless you have social anxiety and or are newly in a relationship and obsessed with each other and want to stay up each others' asses. Cause, like, no judgment.
5. Escape for a romantic one-on-one dinner.
Take a break from binge drinking and ass shaking, and take your lady for a cute dinner off of Dinah's premises. Palm Springs is teeming with fabulous restaurants! Like my editor Zara says, "It's like the gay Hamptons."
6. Don't cross the line from happily buzzed to emotionally unstable.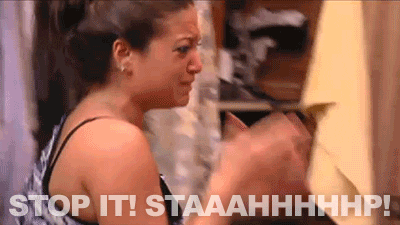 The only time I fight with my girlfriend is when I'm far too drunk and I don't even know what the hell I'm mad about.
7. PSA: Couples that hoe together, stay together.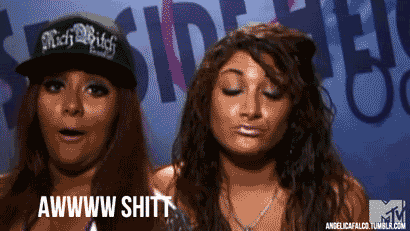 Flirt with women together. Grind on hot girls together. Buy gorgeous queer babes drinks together. It's f*cking Dinah, darling. Be secure enough in your relationship that couple hoe-ing is a *cute* activity. I'm not encouraging couple hoe-ing as a full-time activity but when you're at one of the largest lesbian babefests on earth, I think you can loosen up a bit. If a threesome is on the table, might I offer my threesome guide for dummies?
8. Take care of yourselves (AKA DRINK WATER AND EAT!).
Stay hydrated. EAT. Like, full meals. It's so easy to drink and party the day away and then you get cranky and depressed and angry for no reason and take it out on your girl. Not cute.
If you're worried about bloating in your bikini like I am (damn you pesky patriarchy), might I suggest salmon for a meal? It is v good for you, fills you up, and does not bloat you at all. And you'll be full enough that you won't start questioning your entire relationship as tequila swims through your veins and the desert dehydrates your brain. Salmon won't bloat you or implode your relationship. (Note From Zara The Editor: vegetables will give you gas and aren't nearly enough calories to sustain you when you're day-drinking. Listen to Dayna, eat some freaking Salmon). And no one wants to be farting or fighting at Dinah.
9. If you go to The Upside Down, have a game plan to pull yourself out of the darkness. 
If you don't know, the Upside Down is where you go when you get irrationally upset about something and refuse to communicate. I go here more frequently than I like to admit because I can be sensitive, easily annoyed and totally lacking in communication skills, but I know how to get myself out. I give myself an ultimatum in my head: "get the f*ck out of this bratty ass mood or you're going to ruin your night or your relationship."
10. You don't own your partner. Trust them.
Don't be the girlfriend that is creepily showing up behind your girlfriend whenever she's talking to someone and mentioning that you're her girlfriend. Trust her. Appreciate that she's hot enough that people want to talk to her. And when a hot girl comes up to you, trust that she won't interrupt your friendly banter and that you won't do anything wrong. (Note from Zara the Editor: If you don't trust your girlfriend why the hell are you dating her?) 
And there you have it, babes. A guide to saving your beautiful relationship at the turnt Dinah Shore. But at the end of the day, no one knows your relationship better than you so if you think this relationship advice is trash, feel free to disregard. But don't come drunk crying to me.