Valentine's Day evokes more powerful emotions than any other holiday. Some people get swept up in the romance and float on a red and pink cloud, while others spend the weeks leading up to it dreading the thought of the impending sickenly ooey-gooiness. Whether you love Valentine's Day or despise the commercialism and capitalism of it all, Valentine's Day can be an opportunity to give your partner a little extra lovin'. Because let's face it: No one does romance better than queer women. But what can you give your bae that will really stand out? What gift can encapsulate all your feelings without being too cheesy? There is a thin line between "You shouldn't have!" and "No, seriously, you should not have spent money on this." But don't worry — we have prepared a gift guide to help you give your partner the exact gift that will make them feel the love this Valentine's Day.
Paint Me Like One Of Your French Girls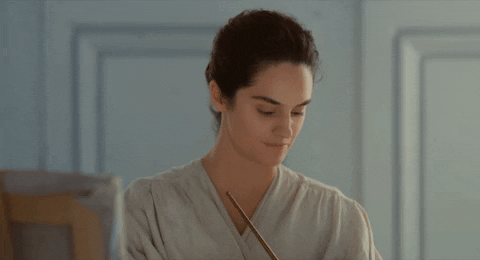 You don't have to possess unequivocal artistry skills to be able to gift a pretty present to your person. Draw or paint a picture of them, the two of you, or something that reminds you of them (minimalism is in, take advantage). Create a scrapbook with photos of your favorite memories. Curate a playlist that says everything that you are feeling. Get a little cross-stitch or needlepoint kit at Michaels and pretend like you did it freehand. All that matters is that you put your time and your heart into it, even if people make fun of it every time they see it hanging in your love's apartment.
Something Sexy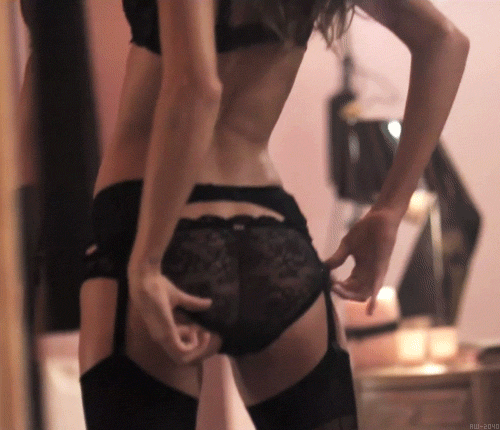 Valentine's Day is a day of love — especially making it. Lingerie is a fun gift, but you can get freakier than that, I KNOW you can. Get a new toy, some sex dice, fuzzy handcuffs, a shit-ton of rose petals to spread all over the floor and bed — anything that exudes the ultimate vixen Valentine's vibes. You can even go to the sex toy store together so you can both giggle at giant dildos and maybe buy one.
A Cute Lil Cactus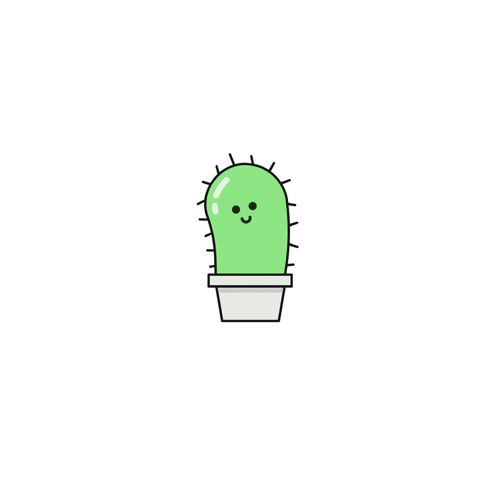 Sure you can get roses, but those die so quickly. Get something that is just as pointy but will last much longer: a succulent! Like a cactus, your love is resilient and ever-lasting. A cactus is a symbol of balance and reliability, of love and loyalty. Even if you forget to water it for one or two days, it will still be sitting there on the window sill waiting for you, as will your partner. Well, I mean metaphorically speaking. I doubt they actually sit on the window sill all day.
Let's Give Her Something She Talks About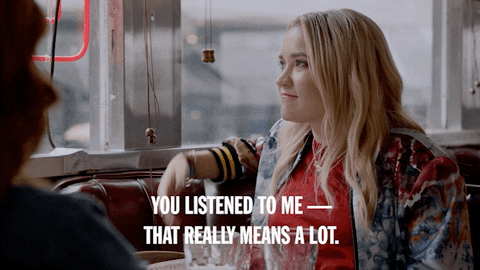 You don't have to wait until your partner's birthday or Christmas to treat them to something from their wish list. If there's something that your partner is dying to get but won't buy for themselves for one reason or another, this is the time. You know for a fact that they will love it, and they will know that you've been listening to them on each of the last 50 occasions when they debated whether or not they should get it. It's an ultimate win.
Link By Ink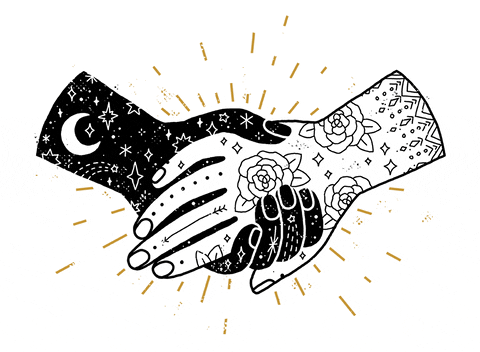 Diamonds aren't forever; tattoos are! Pick out something that represents the two of you and get tatted up. You can get them on your butt cheeks for your own sexy little secret, or you can get it right out in the open. Tread lightly with this one though. (And no matter how certain you are, I'd advise staying away from names and initials.)
Chef Moment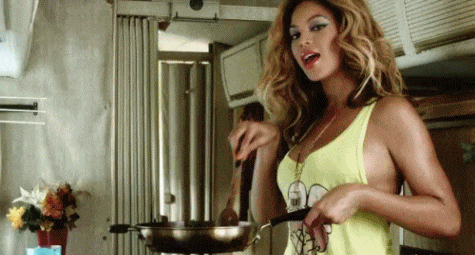 If you two are fans of nights in, find a new recipe and cook your cutie a new culinary treat. No need to dress up (unless you want to!) and no need to worry about reservations or rude onlookers when your partner leaps across the table to make out with you after tasting your delicious meal. Make sure to save room for dessert 😉
That's The Ticket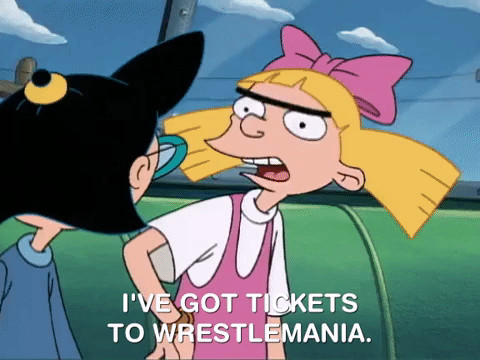 Valentine's Day doesn't have to just be one day! Get tickets to a future concert, event, or activity that the two of you will be able to go to together. You can keep Valentine's Day itself low-key and plan to have a nice date in the future. Do I hear a perfect match for the "quality time" love language? I believe so.
Old School Love Letter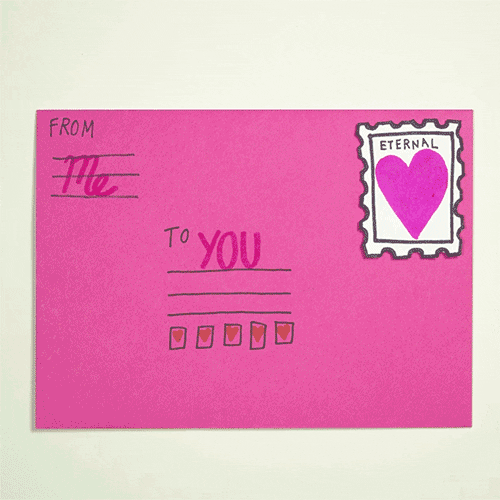 Sometimes it can feel like you don't have the words to describe how much you love and cherish your special someone, but the thing is, you definitely do. We have a whole system of communication, so use it! Make a list of everything you love, write down exactly how you remember your first date and all of the feelings that ensued, compile all of the ways that your lover makes you feel loved. There are so many ways to tell someone you love them with your words. Use some poetry for inspiration, or speak from your heart. Either way, use those words of affirmation to express your adoration.
Cater2You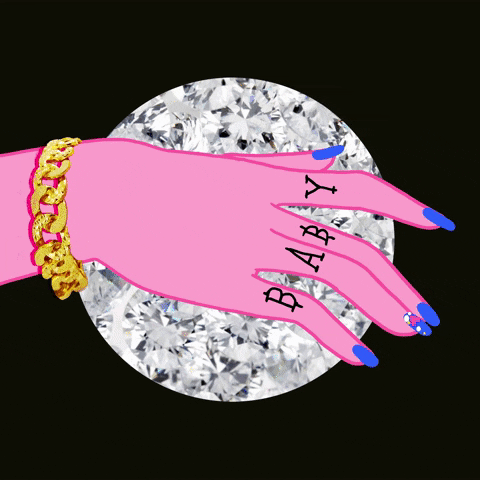 We're talking face masks, bubble baths, massage, champagne, maybe a little chocolate-covered strawberry action — anything that defines lust and luxury. Throw in a mani-pedi, and you've got yourself a full-service spa right in your home. It's a gift of service, but you'll most likely be able to participate in the pampering as well. 
Model Behavior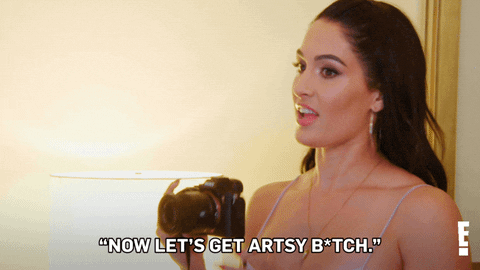 You two look so good together that it should be documented, so do it! Tell your love to look nice and give them the location. Then, get a photographer (professional or a buddy with a nice camera) to take photos of the two of you looking lovely and in love. It's the perfect way to commemorate your love as well as kickstart your careers as lesbian influencers. Make sure to use a ton of hashtags!
Get The F*ck Out Of Dodge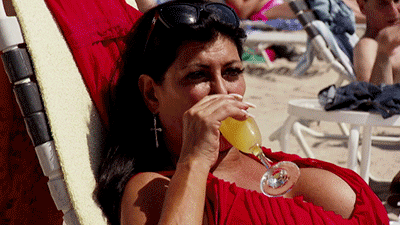 If you're feeling extra extra this year, turn the day into a weekend. Get a cute Airbnb within driving distance and create your own little world together. No phones, no distractions, no clothes. Get to know your partner in a different way with ultra-quality time together. Tell each other stories that you never have before and compare notes on what you were feeling and thinking at the beginning of your relationship. You'll leave the weekend loving each other in even more ways than you did before. Also, you won't have to clean the sheets, so that's a nice bonus.