I have many a deal-breaker for deciding who is worth my time, and I'm sure you do too—even if you are smugly judging me for saying this. Will you pay the bill? Do you think Lana Del Rey is Jesus reincarnated? Will you love and respect my big, fat codependent Italian family? Will you have patience when I insist on turning back home to make sure my straightener is unplugged? But perhaps my ultimate deal breaker, my conclusive way of gauging my respect for a potential lover (or someone just to scissor for the night) is how they react when I bring up my favorite movie: "Blue Is The Warmest Colour."
If your immediate reaction is something along the lines of "but it's not realistic," or "it's boring and slow moving," or "I hate subtitles," or "I just didn't like it," I can't help but mentally decide to never speak to you again. (Just kidding, I'll probably sleep with you anyway. My current GF hates "Blue Is The Warmest Colour.") It just makes me SO ANGRY. Here is my attempt to convince her that it is a masterpiece; I'm taking all of you lezzies along for the ride.
View this post on Instagram
1. The SEX SCENES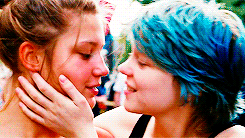 I know this got a lot of hate for not being realistic, but, uh, WTF are you bitches doing in the bedroom? Sacrificial seances? Quantum physics? Save for there being no strap-on action, and Adele's mouth being the singular most perfect thing I have ever witnessed, this looks pretty damn real to me.
2. Adele's MOUTH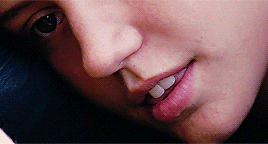 Speaking of Adele's mouth, I want to watch her smoking, eating, and kissing forever.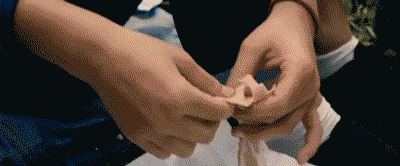 3. The way the light peaks in between trees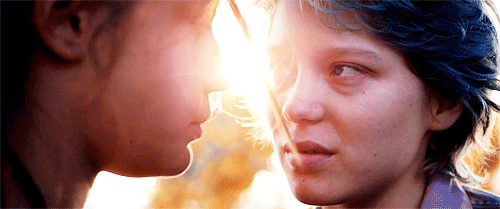 I'm sorry, but if you don't appreciate this as one of the most beautiful cinematic moments ever, then I don't appreciate YOU.
4. The soundtrack
I'll, I'll follow, I'll follow you, deep sea baby…
5. My sexual orientation is Adele floating in the ocean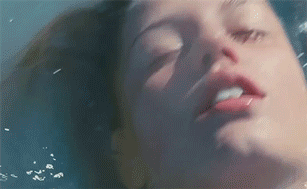 I could watch this scene forever. Not to sound like an NYU douchey art student looking at a blue dot on the wall at the MoMA, but it just says so much—by saying so little.
6. The best tragic ending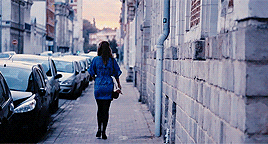 All lesbian films have tragic endings BLAAA BLA BLA. Save your think piece. LIFE IS TRAGIC. TRAGEDY IS ART.
7. When Adele makes out with Emma's hand
Why is that the single most codependent lesbian thing I've ever witnessed? This is occurring in the corners of lesbian bars all across America.
8. The fight is realistic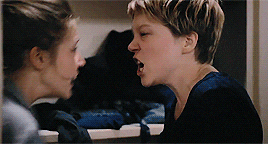 Adele and Emma's fights are so raw and painful.
9. The obsession with someone you first fall for is so intense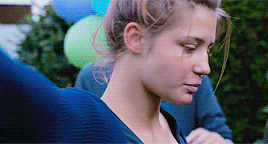 When Adele is deliriously happy at her birthday party, her newfound love permeated everything.
10. How typically lesbian is it that Emma is still friends with her pregnant ex then gets back together with her
*eye roll.*
11. Nothing captures lesbian heartbreak like this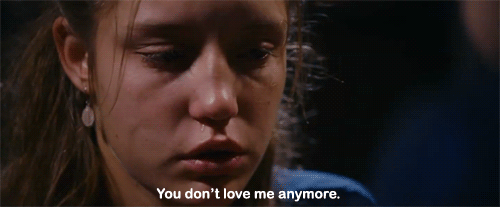 Just. Ugh.
12. THE QUOTES
"I have infinite tenderness for you, and I will my whole life…"
13. How FRENCH IT IS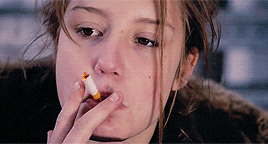 Some might think French film is slow-moving, tedious, and pretentious. They are correct, and I love it.
14. The sex again
I mean, the tribbing scene is perfect masturbating/crying material.
15. The picnic scene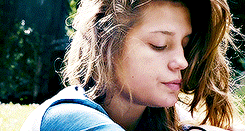 Adele and Emma smoking while lying in the grass and gazing into each other's eyes is my favorite song.
16. Subtitles make me feel smart AF
Nothing makes me feel more ~cultured~ than enjoying a foreign film.
17. Adele and Emma's first encounter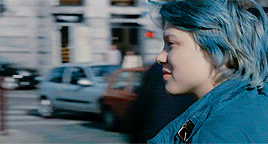 It's so intense, you just ~know~ some deep lesbian shit is about to go down.
18. Emma's blue hair is iconic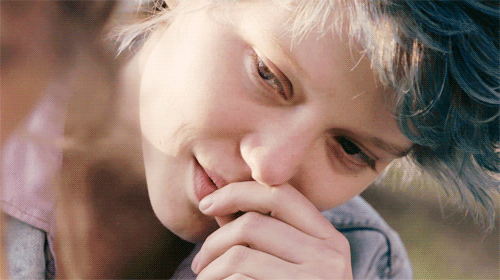 If you didn't dye your hair a pastel blue or fall for a colored hair babe after watching "Blue Is The Warmest Colour," are you even gay?
19. The passion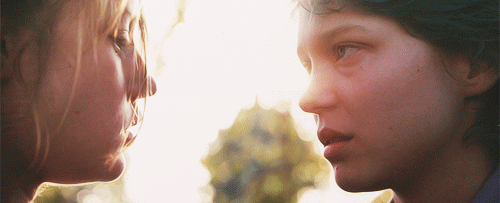 Sigh. Pine. Cry. Jizz my pants.
20. The cinematography 
The entire film is just gorgeous. It hurts.