Happy Tuesday queers! It's a beautiful day to rank the Kardashian family by lesbianism. Before you get your Agent Provocateur's in a bunch, this is purely for fun and in good jest. Outing people is not our style. And this isn't a real declaration of anyone's gayness. Anyway, let's have some fun! GO proudly presents: The Kardashians ranked by lesbianism.
6) Kim: The Crying Femme 
Let's start with my personal favorite Kardasian, Kimmy. She's at the bottom of our list cause…ya'll I'm sorry Kim is really straight. She's the friend that asks you how two women have sex. Maybe when she gets drunk, she might try to make out with you. But let's use our queer AF imaginations, shall we?
Kim's ugly crying face definitely counts for some lesbian points.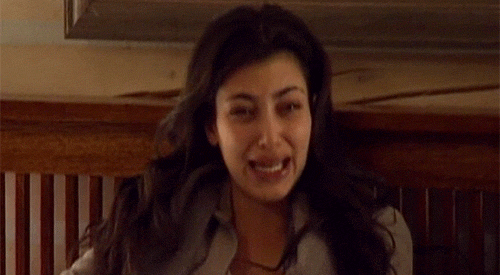 pictured above: Kim after watching "The L Word" episode where Dana dies.
She's definitely the crazy girlfriend in the club that will throw a drink at an aggressive lesbian. She gets mad when all the attention isn't on her. Can you say high maintenance femme?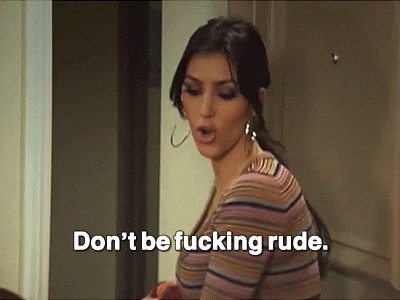 Pictured above: Kim drunk at Pride beefing with a lez who made eyes at her butch girlfriend.
5) Kourtney: The Chapstick Lesbian
Kourtney's definitely got some dykeyness going on. First of all, she was way too comfortable in that strap-on. A total top. Even the most seasoned lez fumbles with the straps sometimes, but not our girl Kourt. There isn't that awkward stare-into-space-while-your-GF-straps-on moment if you're hooking up with our fifth most Sapphic Kardashian.
Kourt might even be a textbook chapstick lesbian if she didn't always have to be glammed up. I mean, she has naturally perfect facial structure and looks amazing in leather pants. She rocks menswear quite frequently, in fact. I would know because I religiously keep up with The Kardashians and swoon every time.
The fact that her and Scott have made up and broken up a kajillion times? Total lezzie move.
Oh, there's also that time she did something actually lesbian, like make out with Jackie Cruz. And her obsession with natural deodorant is pretty f*cking gay. Definitely a lez who shops at Whole Foods, takes a sexy art or yoga class, then hits up the gay club.
4) Kris: The Power Lez In The Blazer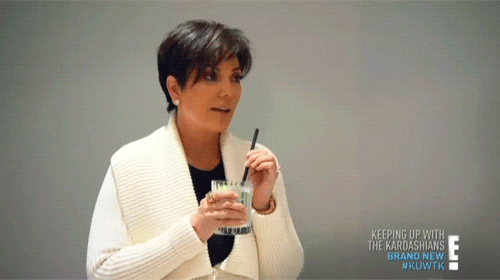 Total power lez. The Bette of The Kardashians if they were The L Word. Always on her cell phone. Looks amazing in suits. Micromanages everyone's life. And I wasn't gonna bring it up….but the HAIRCUT. I mean, COME ON. Lesbian!
3) Khloe: The Daddy Dyke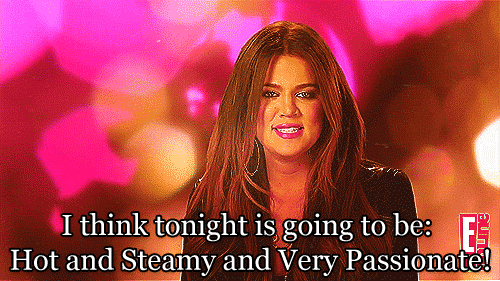 Though glam and beautiful, Khloe reads butch, butch, butch. You just know she knows how to treat a woman. The time she made a sexy videotape for Lamar when they were in a long distance relationship? That is actually the most lesbian thing ever.
2) Kylie: The Cool LA Lesbian
The only reason Kylie is this high up on the list is wishful thinking on my part. I love you Kylie!
The denim jacket, the nude lip, sexy brows, natural hair. Pretty lesbian chic if you ask me. Kylie would def do well on "The Real L Word."
1) Kendall: The Hot Tomboy That Every Girl Wants
Her effortless beauty. The way she looks in mom jeans. Her pillowy lips. Her slight tomboy swag. These are the reasons Kendall rates #1 in our lesbianism scale.
You're looking very Shane today, Kendall.
The Kardashians have always been vocal supporters of the LGBT community and we thank them!